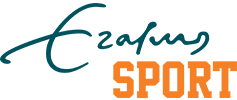 ERASMUS SPORT CAFÉ
At the Erasmus Sport Café you can have delicious coffee, lunch, dinner, drinks and you can even study. Our low prices are very 'student friendly', that's probably why there are always people in our Sport Café.
On Monday the 4th of March we'll start with cup sharing at the Erasmus Sport Café for our coffee and tea. This means that you will no longer receive your coffee and tea in a disposable cup, but that you will get it in a sturdy and reusable cup. This way we also want to contribute to a reduction in the amount of waste we produce.
For catering for large groups you can also come to us, e-mail to sportcafe@erasmussport.nl or call us at 010 4081879 to ask for the possibilities.
ERASMUS SPORT FOUNDATION
The Erasmus Sport foundation is responsible for management of the Erasmus Sport Center. Erasmus Sport offers an extensive sports program all through the academic year, under the leadership of enthusiastic instructors and trainers. They supervise the individual sportspeople or train the teams of the sports clubs affiliated with Erasmus Sport.
The Campus Obstacle Run
On April 17th, a new edition is coming up! Be prepared to discover the campus in a new and exciting way.
Do you have what it takes to do the Campus Obstacle Run? Be it hanging, jumping or climbing, these obstacles will challenge you.
Mark your calendar and start preparing to overcome the Campus Obstacle Run!
For more info: https://bit.ly/2THxMih
Fun Forest Deal
Summer is coming and Erasmus Sport has the perfect deal for you. Be it sup board or canoe, you can rent it for one hour and it is free of charge. All you need to do is show your valid Erasmus Sport pass. You can get this deal at Fun Forest Rotterdam, located at Kralingse Plas. More info here
Cupsharing at the Erasmus Sport Café
Starting on March 4th, the Erasmus Sport Café is launching the Cupsharing program. How does it work? You will get your hot beverages in a reusable cup for a deposit of €1. And to celebrate the cupsharing, our coffee and tea go down in price to €1.20.
Tennis Tournament
Do you play tennis recreationally or on a higher level? Erasmus Sport is organizing a tennis tournament for all levels. Compete with fellow students on May 14th and 16th to show your skills. Don't forget to sign up at the Erasmus Sport service desk.
FOLLOW US ON SOCIAL MEDIA
On my last day at work, I made people work. 😂 Fun way to say goodbye to the campus and @Erasmussport with the 2nd O… twitter.com/i/web/status/1118613979398643712
Retweeted by Erasmus Sport
De 2e Campus Obstacle Run op de #erasmusuni was weer geslaagd!
Show

Media
Campus Obstacle Run 2019 #erasmusuni
Show

Media
CONTACT US
Follow us on social networks
Burgemeester Oudlaan 50 │ 3062 PA │ ROTTERDAM │ 010 – 408 1875 | INFO@ERASMUSSPORT.NL | CHAMBER OF COMMERCE: 73555657  │  VAT: NL 859575330.B.01