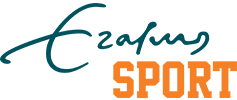 ERASMUS SPORT CAFÉ
At the Erasmus Sport Café you can have delicious coffee, lunch, dinner, drinks and you can even study.
Our low prices are very 'student friendly', that's probably why there are always people in our Sport Café.
Bring your own mug to the Sport Café and get a €0,25 discount on our warm drinks!
For catering for large groups you can also come to us, e-mail to sportcafe@erasmussport.nl or call us at 010 4081879 to ask for the possibilities.
Adjusted Opening Hours
During the following national holidays we will be closed! We hope you enjoy your time off and we will see you back soon!
Campus Obstacle Run
Would you like to rediscover the campus in a unique way? On June 12, 2018 you will have this opportunity during our Campus Obstacle Run! Our event starts at 15.00 and you can join for €7,50 if you have an Erasmus Sports pass, and for €12,50 if you don't.
Surviving and overcoming several different obstacles on Campus Woudestein, that's what we dare you to do! There are limited spots available, so sign up now! You can register at the service desk. More info…
Beach volleyball fields are now open
Did you already play on our new beach volleyball fields? Free to use for everyone, but be sure to make a reservation and get the materials at our service desk. Enjoy!
Tryouts for the Antibarbari women selection (football)
RSV Antibarbari Vrouwenselectie is looking for new girls for the selection teams in 2018-2019! They will host two open trainings: Tuesday April 24 (21:00) and Thursday May 17 (19:30). If you are interested or if you want more information, please contact them via tc@antibarbari.nl!
FOLLOW US ON SOCIAL MEDIA
Over 50+ sports daily in the Erasmus Sport Center, located on the campus of the Erasmus University Rotterdam. With 23 student sport clubs, a gym and sport cafe we offer the best value for students in Rotterdam! We are open 7 days a week.
Erasmus Sport
2 days ago
Erasmus Sport added 2 new photos.
2 days ago
Erasmus Sport added a new photo.
3 days ago
We will be closed during Whit Sunday and Whit Monday. We hope to see you all back on Tuesday! Enjoy!
Show

Media