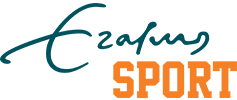 ERASMUS SPORT CAFÉ
At the Erasmus Sport Café you can have delicious coffee, lunch, dinner, drinks and you can even study. Our low prices are very 'student friendly', that's probably why there are always people in our Sport Café. Bring your own mug to the Sport Café and get a €0,25 discount on our warm drinks! For catering for large groups you can also come to us, e-mail to sportcafe@erasmussport.nl or call us at 010 4081879 to ask for the possibilities.
Wooning Zesdaagse
Erasmus Sport is happy to have a new partnership with Rotterdam Ahoy and we can now offer a big discount on tickets for the biggest indoor cycling event in the new year: Wooning Zesdaagse. For only 10 euro per person everyone with a valid Erasmus Sport pass can enjoy this great sporting event.
Get your tickets at the service desk before they sell out!
Ice Skating
With your Erasmus Sport pass you get free entrance between 09:00 and 18:00 during the week at Schaatsbaan Rotterdam. On other days, times and during the Christmas holidays, everyone with a valid Erasmus Sport pass can ice skate for only €4,50,-.
Renting of ice skating equipment is possible but for own account.
Go to the website of Schaatsbaan Rotterdam for the opening hours.
Deal is valid for the ice skating season of 2018-2019 that ranges from December until February.
Erasmus Volley is looking for a setter!
Erasmus Volley is looking for a setter on promotional class level! Are you an experienced setter who wants to play volleyball at an high level, but also likes to enjoy the student life?
Join the lovely ladies of Erasmus Volley in the promotional class!
Besides a super fun team, you will get:…
(1) Trainings on Mondays and Wednesdays
(2) Home matches on Thursdays, away matches in the weekend
(3) A permanent trainer and coach
(4) An exciting association
(5) Great activities and parties besides volleyball
Are you interested? Send an email to TC@erasmusvolley.nl
Do you want to know more about the association? Send an email to secretaris@erasmusvolley.nl or
take a look at the website: www.erasmusvolley.nl.
Dies Sport Week 2018
In the first week of November we celebrated the Erasmus University Rotterdam 105th Dies Natalis with the Dies Sport Week. This was a week filled with fun activities at Erasmus Sport! Thanks everyone for joining! You can check out the pictures here.
Student Curling Night
On November 8th we celebrated the 105th Dies Natalis of the Erasmus University Rotterdam with the first ever curling night for students at Schaatsbaan Rotterdam. Over 65 students in 12 teams competed on ice. It was great fun! Thank you all for joining. You can check out the photo's here.
Ballet
New: Ballet!
Fun and dynamic ballet group lessons according to the Russian Vaganova method. Taught by Anne-Marie, a professional ballet teacher. A traditional ballet class with exercises at the barre, in the center and jump- and turn combinations. We will focus on style, movement and having fun. Starting November 14, on Wednesdays 12.00-13.15h and starting November 22, on Thursdays 20-21.15h for beginners in the Sport Studio.
FOLLOW US ON SOCIAL MEDIA
Over 50+ sports daily in the Erasmus Sport Center, located on the campus of the Erasmus University Rotterdam. With 23 student sport clubs, a gym and sport cafe we offer the best value for students in Rotterdam! We are open 7 days a week.