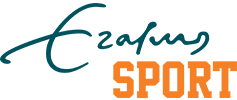 ERASMUS SPORT CAFÉ
At the Erasmus Sport Café you can have delicious coffee, lunch, dinner, drinks and you can even study. Our low prices are very 'student friendly', that's probably why there are always people in our Sport Café. Bring your own mug to the Sport Café and get a €0,25 discount on our warm drinks! For catering for large groups you can also come to us, e-mail to sportcafe@erasmussport.nl or call us at 010 4081879 to ask for the possibilities.
ERASMUS SPORT FOUNDATION
The Erasmus Sport foundation is responsible for management of the Erasmus Sport Center. Erasmus Sport offers an extensive sports program all through the academic year, under the leadership of enthusiastic instructors and trainers. They supervise the individual sportspeople or train the teams of the sports clubs affiliated with Erasmus Sport.
ONKS organised by R.S.Z. & W.V. Ragnar
On February 23, R.S.Z. & W.V. Ragnar organizes the Open Dutch Championships for Students (ONKS). Swimming students from all over the Netherlands can participate. 
On Friday, pre-drinks will be hosted to offer you the chance to meet each other. After the competition on Sunday, swimmers can celebrate their new records by joining a theme-party. The theme is Disney with a special twist and everyone will dress up as true Disney characters.
Are you a swimming hbo or wo student and are you ready for this challenge? Send an e-mail to onks@ragnar-rotterdam.nl and sign up before February 9! Would you rather cheer for swimmers? Come and join us in Zwemcentrum Rotterdam!
Ice Skating
With your Erasmus Sport pass you get free
entrance
between 09:00 and 18:00 during the week at
Schaatsbaan Rotterdam
. On other days, times and during the Christmas holidays, everyone with a valid Erasmus Sport pass can ice skate for only €4,50,-.
Renting of ice skating equipment is possible but for own account.
Go to the website of Schaatsbaan Rotterdam for the opening hours.
Deal is valid for the ice skating season of 2018-2019 that ranges from December until February.
Beginner Aerial Hoop 8 Weeks Course
On the 29th of January a new Aerial Hoop beginner course will start. This course is free for everyone with an Erasmus Sport pass.
Date: 29th January to 19th March
Time: every Tuesday from 17:45 to 19:15h
Door opens at 17.30h. Max. 15 spots, first come first served
Wear t-shirt and leggings to the class
Location:
Pole Inspiration Dance Studio
Admiraal de Ruyterweg 26A, Rotterdam
Streetball Masters
EBV BAROS IS TAKING IT TO THE "STREETS" WITH STREETBALL MASTERS ROTTERDAM
On Sunday February 24tEBV Baros will be hosting Rotterdam's first indoor edition of Streetball Masters together with the NBB, at the Erasmus Sport Center. The ultimate chance for you and your friends to show your skills! Battle teams from other clubs and/or cities for a ticket to the 2019 National Championships.
Baseball Try-Out
Baseball isn't as hard as it seems! Come to our free baseball try-out hosted by the hawks, and find out! Sign up by sending an e-mail to: marketing@erasmussport.nl
Pop Quiz
On the 22nd of February Erasmus Sport will be one of the locations of the Pop Quiz around campus. There will be live music, a silent disco and other music entertainment. So do not forget to sign up at sgerasmus
FOLLOW US ON SOCIAL MEDIA
Over 50+ sports daily in the Erasmus Sport Center, located on the campus of the Erasmus University Rotterdam. With 23 student sport clubs, a gym and sport cafe we offer the best value for students in Rotterdam! We are open 7 days a week.
CONTACT US
Follow us on social networks
Burgemeester Oudlaan 50 │ 3062 PA │ ROTTERDAM │ 010 – 408 1875 | INFO@ERASMUSSPORT.NL | CHAMBER OF COMMERCE: 73555657  │  VAT: NL 859575330.B.01