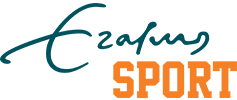 ERASMUS SPORT CAFÉ
At the Erasmus Sport Café you can have delicious coffee, lunch, dinner, drinks and you can even study. Our low prices are very 'student friendly', that's probably why there are always people in our Sport Café. Bring your own mug to the Sport Café and get a €0,25 discount on our warm drinks! For catering for large groups you can also come to us, e-mail to sportcafe@erasmussport.nl or call us at 010 4081879 to ask for the possibilities.
Ballet
New: Ballet!
Fun and dynamic ballet classes according to the Russian Vaganova method. Taught by Anne-Marie, a professional ballet teacher. A traditional ballet class with exercises at the barre, in the center and jump- and turn combinations. We will focus on style, movement and having fun. Starting September 26, for 7 weeks on Wednesdays 12.00-13.15h in the Sport Studio.
Pole dancing
Join our Pole Dancing beginner course

Course runs from 27th September until 15th November, 2018
Every Thursday from 17:15 until 18:45h
Location: Pole Inspiration, Admiraal de Ruyterweg 26A Rotterdam
Free with your Erasmus Sports Pass. First come, first serve.
Wear shorts, a t-shirt or tank top and do not use any body lotion before the class.
Erasmusronde
This year, the Erasmusronde will again be organized by the EUR-Roadrunners and Erasmus Sport.
Date: Saturday November 3rd 2018
Location: PAC Athletics, Langepad 16, Rotterdam
Distances: 5, 10 and 15 km + kidsrun (800 m)
The 5 kilometer is a lap around the Kralingse Plas. Start: 12:40.
The 10 kilometer is a lovely, certified lap through the Kralingse Bos. Start: 14:30.
The 15 kilometer consists of a small (the 5k) and a larger (the 10k) lap around the Kralingse Plas and through the Kralingse Bos. Start: 12:30.
The kidsrun (800 m) will be organized for the first time this year and consists of two laps at the PAC athletics track. Start: 14:00.
Subscription is possible via the website www.erasmusronde.nl!
We hope to see you the 3rd of November!
Silver at the Youth Olympic Games
Yes! They made it happen! Erasmus School of Economics student Yorick de Groot won a silver medal at the Youth Olympic Games in Buenos Aires with his beach volleyball partner. Congratulations Yorick!
FOLLOW US ON SOCIAL MEDIA
Over 50+ sports daily in the Erasmus Sport Center, located on the campus of the Erasmus University Rotterdam. With 23 student sport clubs, a gym and sport cafe we offer the best value for students in Rotterdam! We are open 7 days a week.
Erasmus Sport
12 hours ago
Erasmus Sport
2 days ago
Erasmus Sport
3 days ago