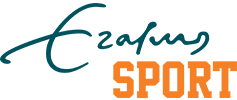 ERASMUS SPORT CAFÉ
At the Erasmus Sport Café you can have delicious coffee, lunch, dinner, drinks and you can even study.
Our low prices are very 'student friendly', that's probably why there are always people in our Sport Café.
Bring your own mug to the Sport Café and get a €0,20 discount on our warm drinks!
For catering for large groups you can also come to us, e-mail to sportcafe@erasmussport.nl or call us at 010 4081879 to ask for the possibilities.
FOLLOW US ON SOCIAL MEDIA
Over 50+ sports daily in the Erasmus Sport Center, located on the campus of the Erasmus University Rotterdam. With 23 student sport clubs, a gym and sport cafe we offer the best value for students in Rotterdam! We are open 7 days a week.
Erasmus Sport
2 hours ago
Erasmus Sport
22 hours ago
Erasmus Sport
1 day ago
Pay attention: The Aerobics BBB and Power pump lessons of today are cancelled.