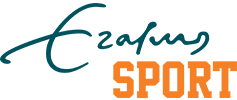 ERASMUS SPORT CAFÉ
At the Erasmus Sport Café you can have delicious coffee, lunch, dinner, drinks and you can even study.
Our low prices are very 'student friendly', that's probably why there are always people in our Sport Café.
Bring your own mug to the Sport Café and get a €0,25 discount on our warm drinks!
For catering for large groups you can also come to us, e-mail to sportcafe@erasmussport.nl or call us at 010 4081879 to ask for the possibilities.
RSRC Coach Vacancy
The Rotterdam Student Rugby Club (RSRC) is looking for a new head coach from season 2018/2019 onwards. The club from Rotterdam has three student teams and is looking to promote the first team to First Class (current position #2 in Second Class). Tasks include coaching and training the 1st XV and developing game plans and yearly plannings for all three student teams.
NatureVit presentation
On April 19, NatureVit is organising a presentation about the negative effects of technological advancement and the imbalance in our food. This event takes place at the Erasmus Sport Studio from 20:15h until 22h. The entrance is free.
Please subscribe by mail: ron@naturevit.nl
Meditation
Meditation is a new sport in our body fit program. If you want to step out of your hectic world and take some time to chill your mind and body then this is the right class for you. The class starts on March 27 at 18:15-19:00 and takes place in the Sport Studio.
Tennis course
On April 9, a new tennis course starts which lasts until June 15. The registration is already open and you can sign up at the Erasmus Sport service desk!
Trappenloop 2018
On May 15 you can race to the top of the Tinbergen building (H) of the Erasmus University Rotterdam with our annual Trappenloop!
The event will start at 15:30h and is free for everyone. Race alone or in a team and put your best foot forward. Registration for the 18 floor race is closed but you can still sign up for the 10 floor race and the team relay. We have limited spaces; first come, first serve.
EUR Open Futsal Tournament
Do you think you got the best futsal team of university or just want to play futsal with some friends? Then join the first edition of the EUR Open Futsal Tournament! It will take place on Friday 18 May at Erasmus Sport, matches start at 19.00!
FOLLOW US ON SOCIAL MEDIA
Over 50+ sports daily in the Erasmus Sport Center, located on the campus of the Erasmus University Rotterdam. With 23 student sport clubs, a gym and sport cafe we offer the best value for students in Rotterdam! We are open 7 days a week.