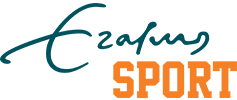 ERASMUS SPORT CAFÉ
At the Erasmus Sport Café you can have delicious coffee, lunch, dinner, drinks and you can even study.
Our low prices are very 'student friendly', that's probably why there are always people in our Sport Café.
Bring your own mug to the Sport Café and get a €0,20 discount on our warm drinks!
For catering for large groups you can also come to us, e-mail to sportcafe@erasmussport.nl or call us at 010 4081879 to ask for the possibilities.
ERASMUS SPORT FOUNDATION
The Erasmus Sport foundation is responsible for management of the Erasmus Sport Center. Erasmus Sport offers an extensive sports program all through the academic year, under the leadership of enthusiastic instructors and trainers. They supervise the individual sportspeople or train the teams of the sports clubs affiliated with Erasmus Sport.
FACEBOOK  *  TWITTER  *  INSTAGRAM
We facilitate 50 different sports at our locations at the Erasmus University Rotterdam campus, we have 23 sport clubs a the Erasmus Sports Café and we're are open daily!
Altijd al je slag willen slaan met een golfclub? RSGA Sweetspot biedt de Rotterdamse student de beste opties voor die hole in one!
Vandaag is de EUR Vitaal sportdag! Talloze medewerkers van de #erasmusuni strijden tegen elkaar om de felbegeerde wisselbeker! #makeithappen