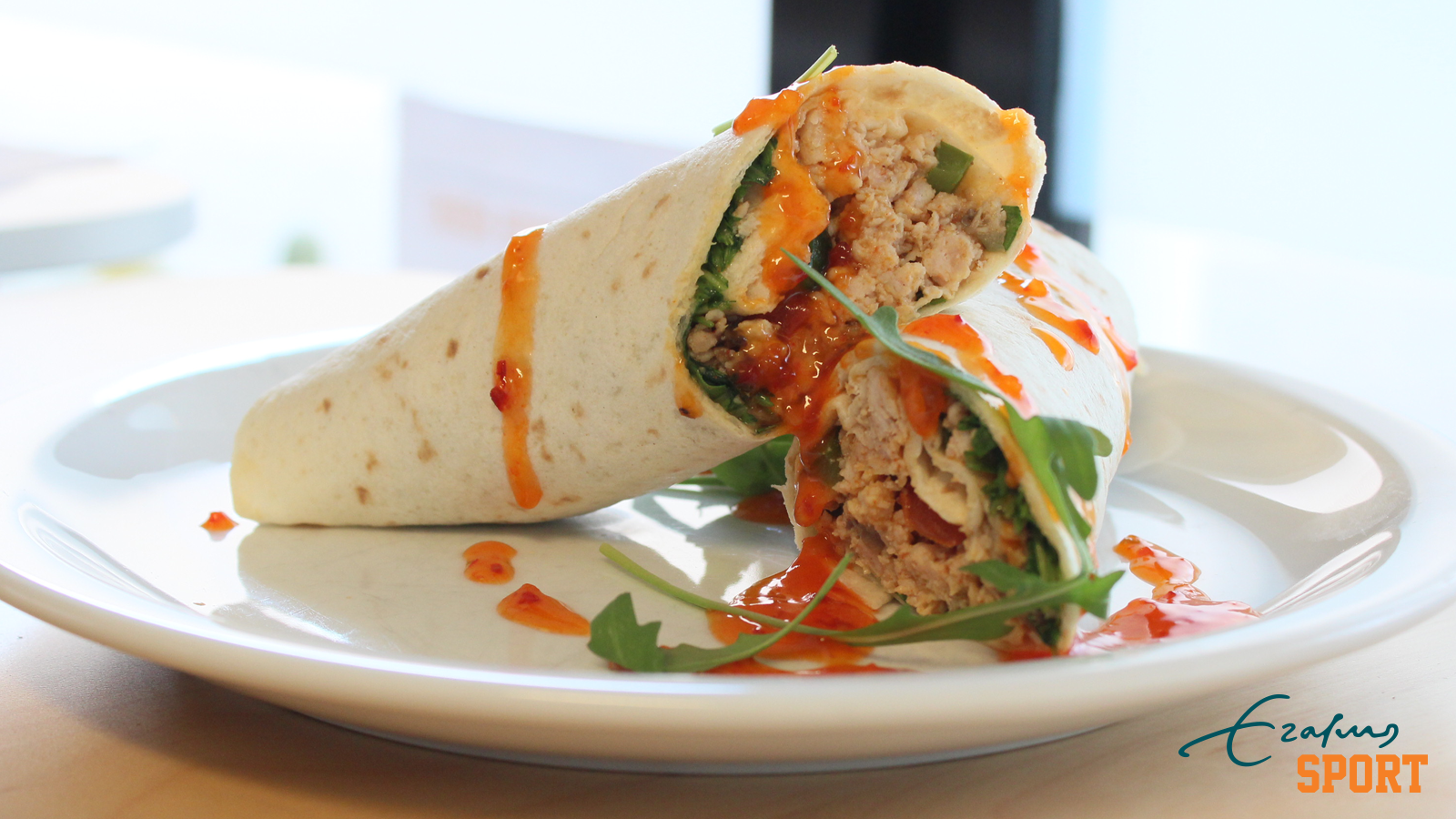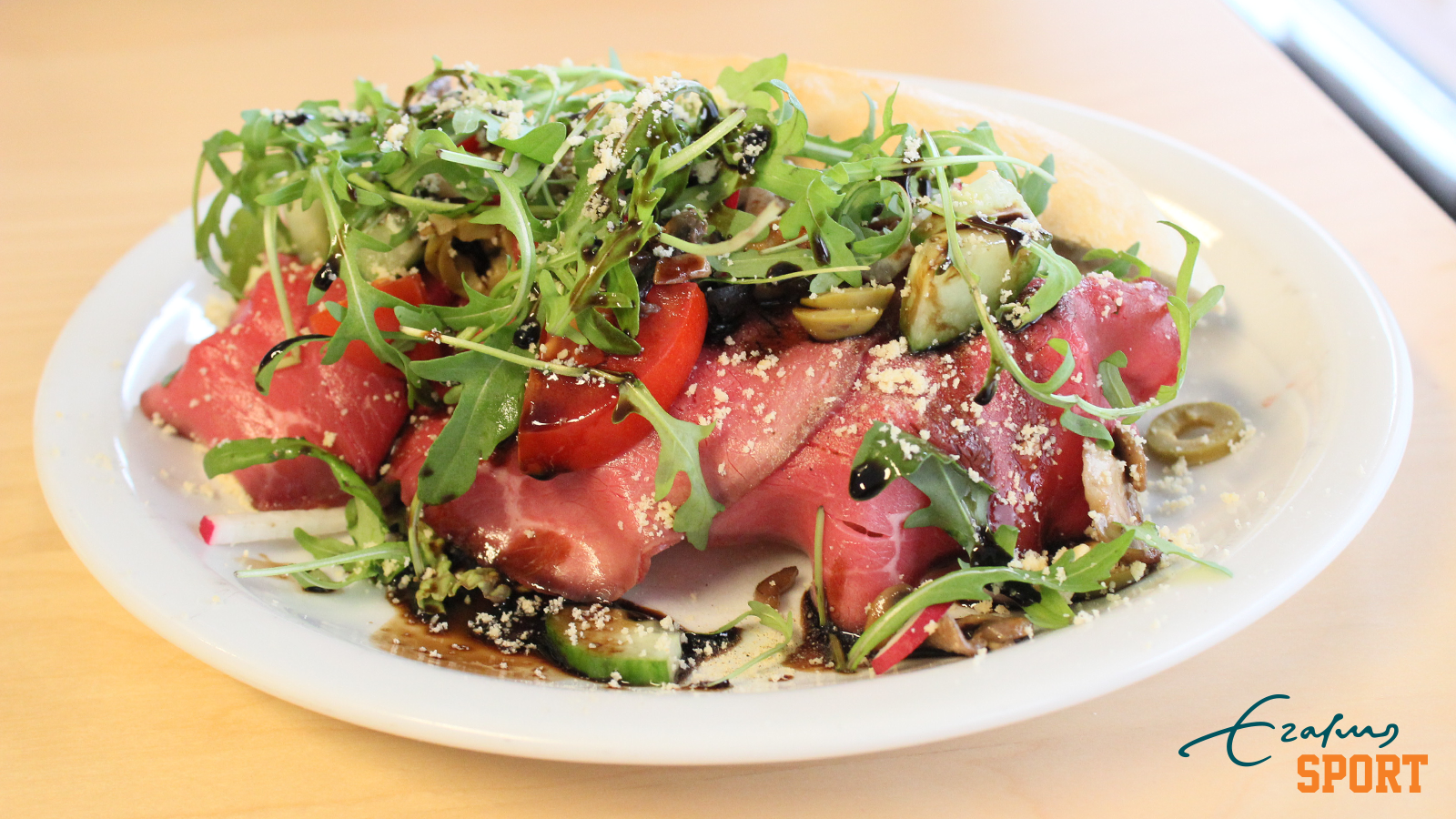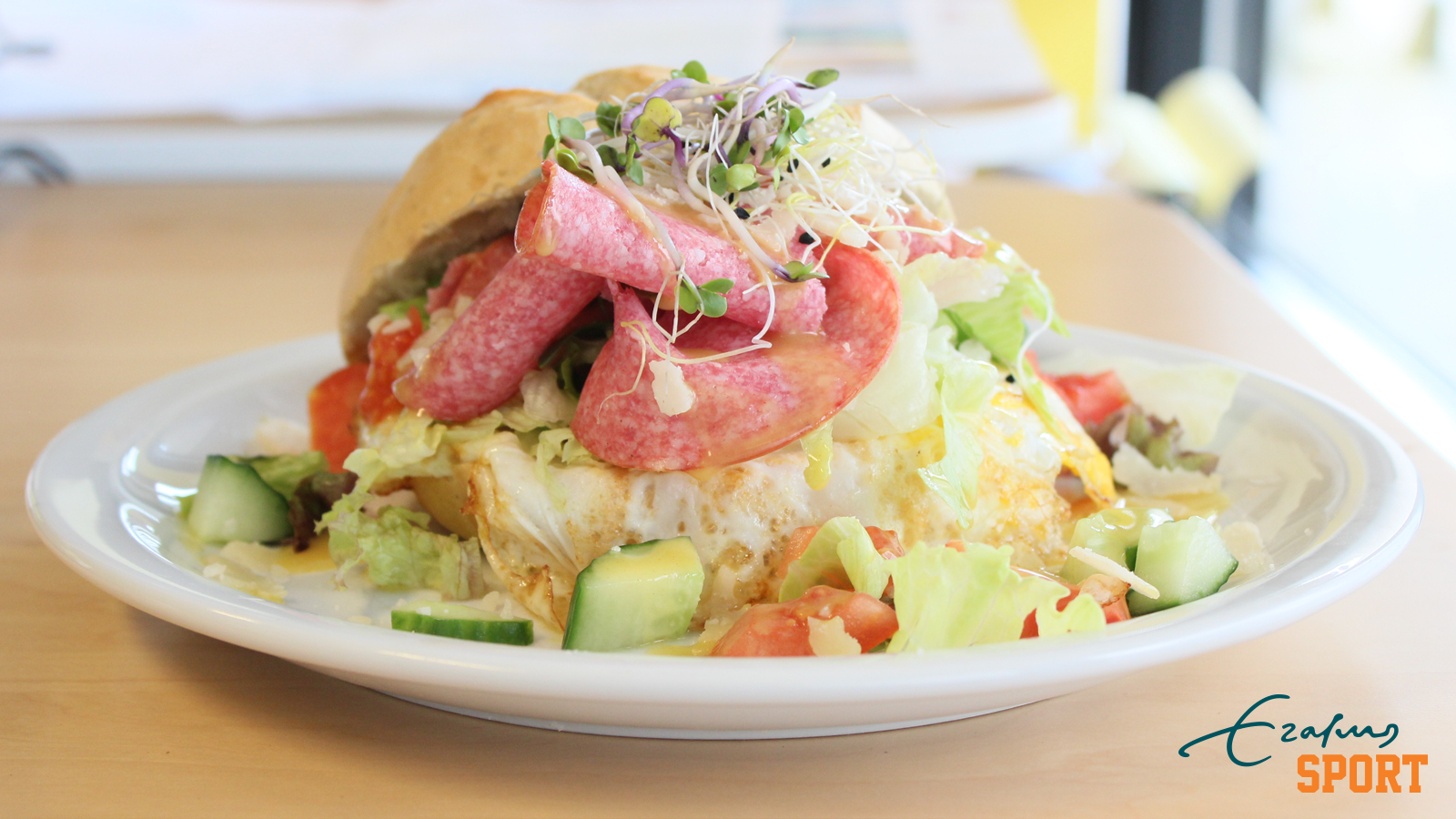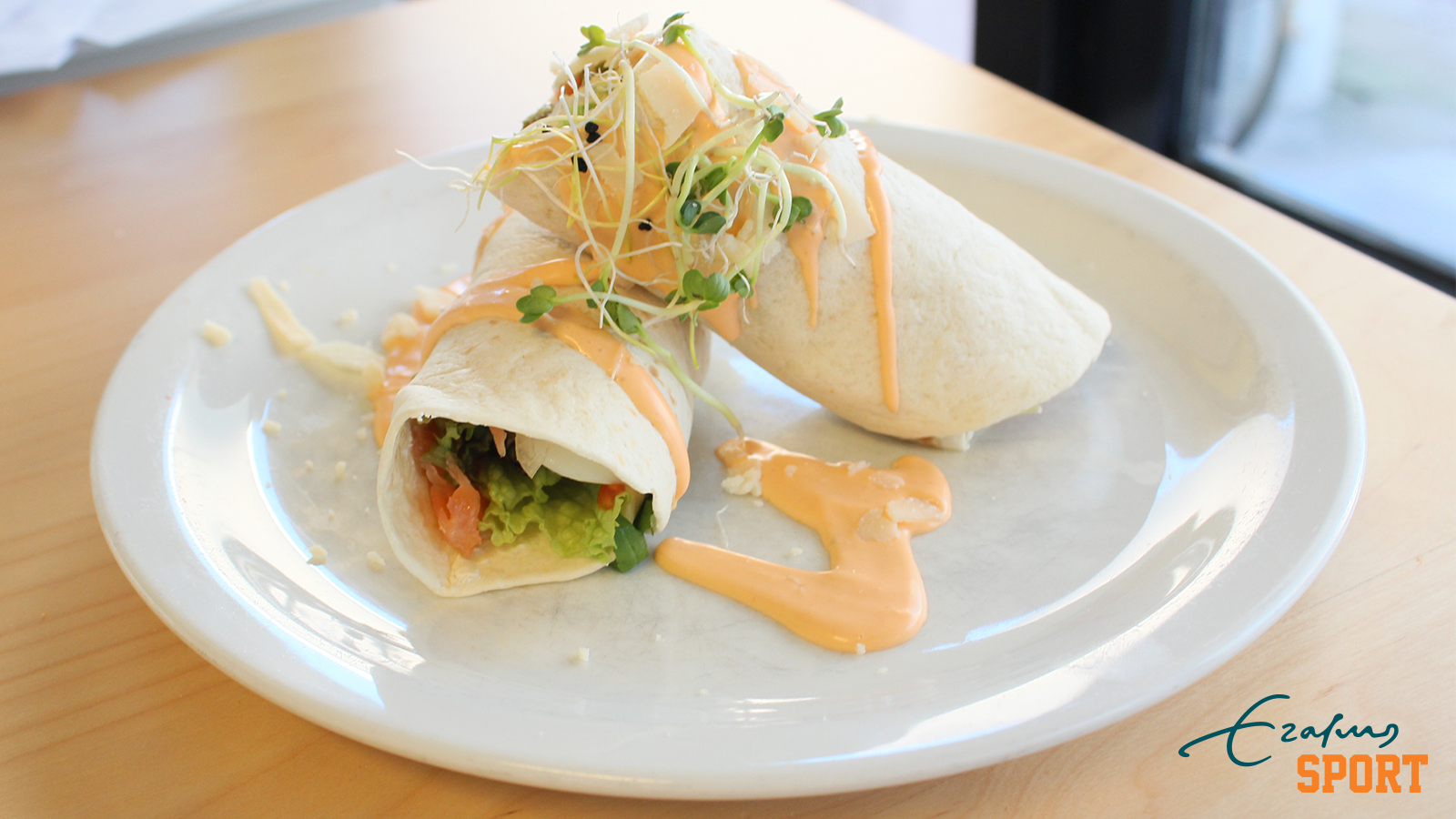 Lunch prices vary between €3,75 and €4,75 (soup €2,00)
Dinner prices vary between €6,- and €7,-.
The kitchen is opened from 9:00h-20:00h during the week.
Lunch is served at 12:00h and dinner at 18:00h.
Please note that lunch- and dinner times might vary slightly from day to day.
It is possible that the actual menu changes from the menu written below. See the current menu on our board in the café!
We offer something different every Monday through Thursday. On Friday we serve the Erasmus Sport Burger with fries.
To see the complete menu click here.
Menu for the week from December 2nd
Monday
Lunch
– Curry soup
– French toast
Dinner
– Baby potatoes with schnitzel and vegetables
– Rice with peas, other vegetables and a boiled egg (vega)
Tuesday
Lunch
– Tomato soup
– Italian bun with serrano ham, fried egg and honey mustard dressing
Dinner
– Fries with chicken schnitzel and apple sauce
– Spaghetti with vegetarian bolognese and mushrooms (vega)
Wednesday
Lunch
– Pea soup
– Bun with roast beef and mushrooms
Dinner
– Rice chicken curry
– Rice with curry and vegetables (vega)
Thursday
Lunch
– Chicken soup
– Bun with beef
Dinner
– Hodgepodge with a meatball
– Kale with sausage