ERASMUS SPORT CAFÉ
Bij het Erasmus Sport Café kun je heerlijke koffie drinken, lunchen, dineren, borrelen of zelfs studeren. Onze lage prijzen zijn bijzonder studentvriendelijk, waardoor het altijd gezellig druk is in het Sport Café.
In het Erasmus Sport Café hebben wij het Cupsharing programma. Dat betekent dat je je koffie en thee niet meer in een wegwerpbeker mee krijgt, maar dat je een stevige en herbruikbare cup krijgt. Op deze manier willen ook wij onze bijdrage leveren aan een vermindering van de hoeveelheid afval die we produceren. 
Ook voor de catering van grote groepen ben je bij ons aan het juiste adres. Mail naar sportcafe@erasmussport.nl  Bel en informeer naar de mogelijkheden: 010 4081879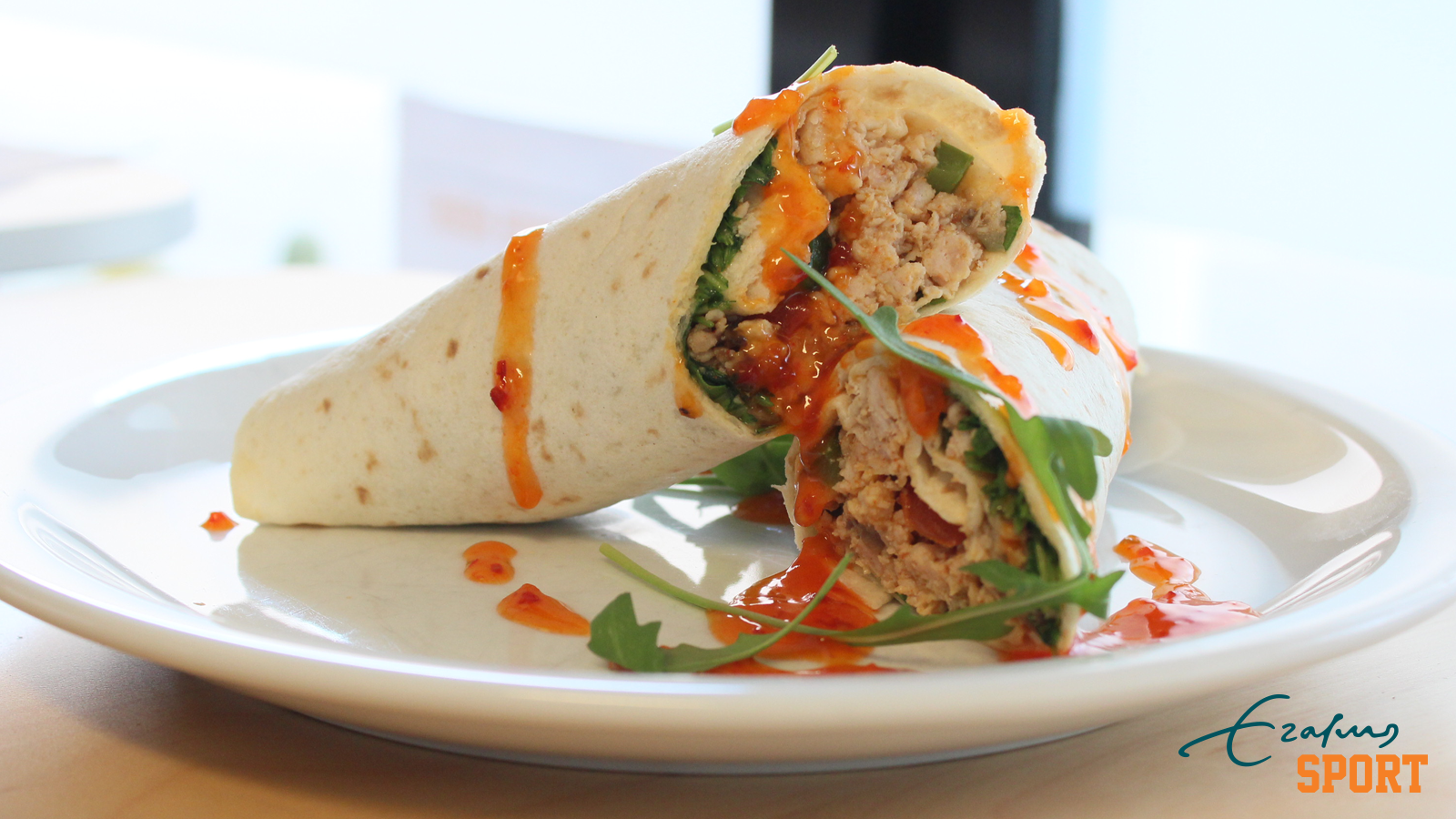 STICHTING ERASMUS SPORT
Stichting Erasmus Sport is verantwoordelijk voor de exploitatie van het Erasmus Sport Centrum. Erasmus Sport biedt gedurende het collegejaar een uitgebreid sportprogramma aan, onder leiding van enthousiaste docenten en trainers. Zij begeleiden de individuele sporters, of trainen de teams van de sportverenigingen die aangesloten zijn bij Erasmus Sport.
Small group training
Small Group Training is een intensieve training voor het hele lichaam in onze gloednieuwe Personal Training-locatie in het Hatta gebouw. De training richt zich op een combinatie van kracht, core en conditie oefeningen; allemaal op tijd gedaan, zodat u altijd uw eigen tempo kunt bepalen. De begeleiding is nog steeds persoonlijk, want er is een limiet van 10 mensen die kunnen deelnemen. SGT is elke dinsdag en donderdag om 18.00 uur. Als u de All-in Erasmus Sports Pass heeft, kunt u uw ticket op de dag van de Small Group Training krijgen bij de servicedesk. 
Cupsharing in het Erasmus Sport Café
In het Erasmus Sport Café hebben wij het  Cupsharing programma. Hoe werkt het? Je krijgt je warme dranken in een herbruikbare beker voor een borg van €1. En om dit te vieren, dalen onze koffie en thee in prijs naar €1,20.
FOLLOW US ON SOCIAL MEDIA
Over 50+ sports daily in the Erasmus Sport Center, located on the campus of the Erasmus University Rotterdam. With 23 student sport clubs, a gym and sport cafe we offer the best value for students in Rotterdam! We are open 7 days a week.
Erasmus Sport shared a post.
Erasmus Magazine International
EM is following five students in the run-up to the 2020 Tokyo Olympics. Part 3: medical student and field hockey player Malou Pheninckx had nearly given up on making the national team, but now she ibut now she is a core player. She still suffers some insecurity, though. Will she be in good enough form to be on the team travelling to Tokyo?
This error message is only visible to WordPress admins
Warning: The account for erasmussport needs to be reconnected.
Due to Instagram platform changes on March 2, 2020, this Instagram account needs to be reconnected to allow the feed to continue updating. Reconnect on plugin Settings page
Error: API requests are being delayed for this account. New posts will not be retrieved.
There may be an issue with the Instagram access token that you are using. Your server might also be unable to connect to Instagram at this time.
Sport Partners
Student Partners