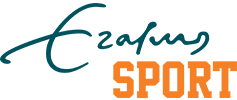 ERASMUS SPORT CAFÉ
Bij het Erasmus Sport Café kun je heerlijke koffie drinken, lunchen, dineren, borrelen of zelfs studeren.
Onze lage prijzen zijn bijzonder studentvriendelijk, waardoor het altijd gezellig druk is in het Sport Café.
Neem je eigen mok mee naar het Sport Café en ontvang €0,20 korting op onze warme dranken!
Ook voor de catering van grote groepen ben je bij ons aan het juiste adres.
Mail naar sportcafe@erasmussport.nl 
Bel en informeer naar de mogelijkheden: 010 4081879
Balkan Fusion Dance
Vanaf 15 februari wordt Balkan Fusion Dance aangeboden bij Erasmus Sport.
Ultimate Frisbee
Ultimate Rotterdam biedt op woensdag 14 Maart een gratis clinic Ultimate Frisbee aan tussen 16.00 en 17.30 in het Erasmus Sport Centrum. Het maakt niet uit of je een professionele Frisbee speler bent, of iemand zonder ervaring. Als je interesse hebt om deze sport een keer te proberen of om mee te doen, meld je aan via ultimaterotterdam.clinic@gmail.com
FOLLOW US ON SOCIAL MEDIA
Over 50+ sports daily in the Erasmus Sport Center, located on the campus of the Erasmus University Rotterdam. With 23 student sport clubs, a gym and sport cafe we offer the best value for students in Rotterdam! We are open 7 days a week.
Erasmus Sport
22 hours ago
Erasmus Sport
3 days ago